Print

Authentic Italian Minestrone Soup
---
Description
This recipe is for a classic Italian Minestrone soup that you will find all over Italy. It's perfect on a cool night when you want a simple nice warm Rustic Italian Dinner.
Note: You can serve this 2 ways. On top of toasted bread which is what I prefer or over the Ancini di Pepe which is how my children like to have it.
Both ways we top it off with Parmigiano Cheese and a little olive oil.
When my kids were really tiny like toddlers they would call this the "Superman Soup". I used to tell them this soup would make them strong like Superman.
Servings 8
---
Olive Oil
Salt & Pepper to Taste
Parmigiano Grated Cheese
1 cup of dried cannelloni beans (or you can use a northern white bean)
2 Zucchini
3 Yucan Potatoes
1 Small White Onion Diced
3 Carrots Diced
1 Head of Iceberg Lettuce shredded
1 Bag of Spinach
6 to 8 cups of Chicken Stock
Optional: 1 Box of Ancini Pasta (tiny round pasta) or Toasted Italian Bread to serve it over
---
Instructions
If you choose to use the Pasta:
1 Box of Ancini di Pepe
Make this while the soup is on simmer via the box instructions
Steps to prepare:
1. Wash and peel and dice the zucchini, carrots, onion and potatoes

2. Tear and shred the lettuce by hand
3. In a large dutch oven or big pot saute the onions with salt (about 3 teaspoons) in about 1/2 cup of Olive Oil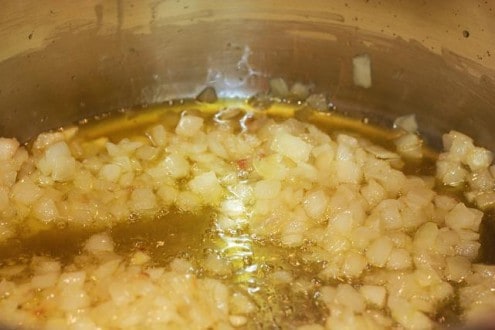 4. After the onions are translucent add the cannelloni beans and add 2 cups of chicken stock. Boil for about 10 minutes giving it a stir here and there.
5. Next add the zucchini & carrots and mix together with the onions and beans

6. Add the potatoes and mix together and add 3 more teaspoons of salt
7. Add 2 more cups of chicken stock
8. Then add the lettuce and mix together
9. Add the spinach and mix together
10. Pour 2 to 3 more cups of chicken stock over all the vegetables
11. Bring to a boil and then add the lid on the pot and switch to a simmer for about an hour

12. Continue to watch and stir over the next hour or so
13. During that time salt and pepper to taste
14. After an hour you can reserve some to blend into a smooth creamy soup using a hand blender for the kids and serve it over the Ancini di Pepe topped with parmigiano cheese
15. For the adults we like to take a baguette and slice it up to toast it in the oven. Then we serve the soup on top of the bread.
---
Keywords: Meals, Italian Dishes, Soups